Founded in 1965
Developed in 1965 Wire Cloth Manufacturers (WCM) has over a centry's worth of industry knowledge available between our expert team. Let the wire cloth man help you with your screening needs today!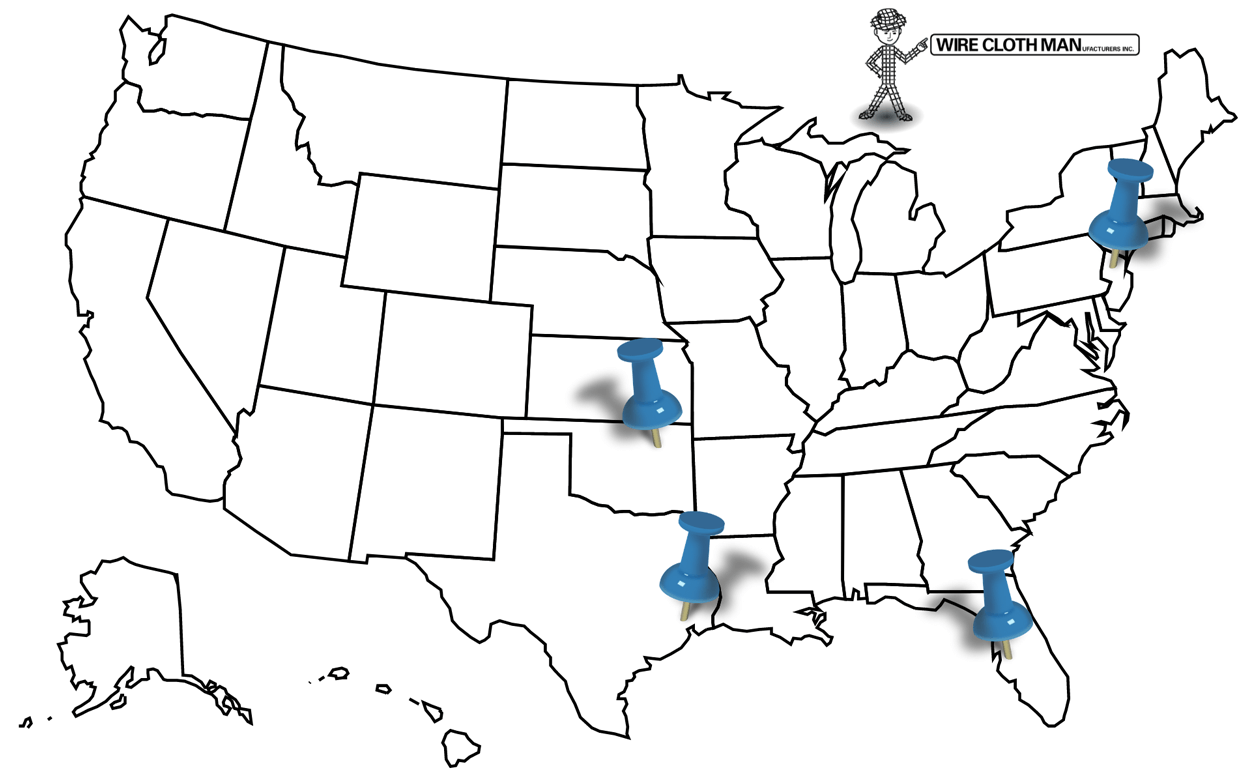 WCM expands their operations
In the year 1990 Wire Cloth Manufacturers (WCM) has moved into three new locations across the United States. Now with locations in Texas, Florida & Oklahoma our reach has expanded to better service our growing customer base.
Industry Leaders
In the early 2000's our reputation as a leader in the industrial wire cloth industry led us to expand our horizon into the commercial and agricultural product line. Our products include galvanized welded wire, PVC coated welded wire, hardware cloth, hex netting, PVC coated hex netting, a wide range of lawn and garden products, and more!
WCM IS ACQUIRED BY GERARD DANIEL WORLDWIDE
April 2023 Wire Cloth Manufacturers (WCM) is acquired by Gerard Daniel Worldwide making the largest wire cloth manufacturer in North America. Gerard Daniel Worldwide has been an industry leader for over 70 years and with loctions in Pennsylvania, Tennessee, Califonia, Canada & Europe WCM can add to their portfolio. A combination of their extensive background and WCM's compliments one another making the perfect source for wire mesh.
24 Hour Shipping
We carry a large inventory of products and can ship an order within 24 hours. Our experienced sales staff will be happy to provide service and technical information.